Courses
Your chance to be a trending expert in IT industries and make a successful career after completion of our courses.
Expert Teachers
Your chance to be a trending expert in IT industries and make a successful career after completion of our courses.

100% Scholarship
Your chance to be a trending expert in IT industries and make a successful career after completion of our courses.
Welcome to
SBJSKC
Our programs include elementary and secondary teacher preparation, and ten specialization areas within the broad field of curriculum and instruction. Whether you are a prospective undergraduate student, a professional looking to strengthen your expertise, or you are seeking engaged scholarship by pursuing a doctoral degree, catch a glimpse at what our college can provide in the sections below.
Read More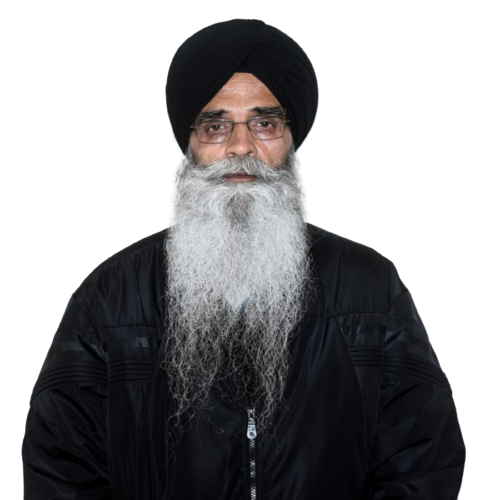 Bhai Harjinder Singh Dhami, President
President
Message
Shiromani Gurdwara Parbandhak Committee, Sri Amritsar, an apex body of the Sikhs, has always combined educational aims with its humanitarian and charitable enterprises. Though religious in spirit and objectives, SGPC, Sri Amritsar, performs multidimensional functions for the good of society, and providing opportunities for education to maximum number of youngsters is one of them. To fulfil this mission, SGPC has specially focused on opening schools and colleges in rural and semi-urban pockets of Punjab
Mata Gujri Khalsa College, Kartarpur (Jalandhar) is one of the institutions running under the patronage of Shiromani Gurudwara Prabandhak Committee, Sri Amritsar. Read More
Principal
Message
I have great pleasure in conveying my best wishes to all of you. Shaheed Baba Jiwan Singh Khalsa College has a reputation for attracting the best students in their chosen faculty. It is a matter of great pride that the College has made consistent progress, year on year, in academic and co-curricular activities.The role played by its alumni in the overall development of the personality which has been enabled by the various co- curricular and cultural activities taking place in the College is also appreciated.Challenges and Opportunities are two sides of the same coin. Modern education, curriculum development and teaching methodologies have to keep pace with the demand of the economic environment. Read More
Dr.Fulwinder Pal Singh
Need More
Information ?
Please Contact us on info@sbjscollege.org and call us on +91-9814898106
Testimonial
---
"I can positively say Shaheed Baba Jiwan Singh Khalsa College has made me a better person. It has helped me develop a positive attitude towards my studies and discover more about myself. Teachers are very caring and interested in students' well-being. They make sure every class is fun, educational and interactive."
Parminder Singh

"I think the facilities, environment and the resources here are much better than the local College. I feel more at home here. It is also a better learning environment. The library and the classrooms are more functional.Dr fulwinderpal Singh (Principle) provide more comfortable environment to all students.
Jaspal Singh

"I like the friendly atmosphere here and the fact the teachers are really close to the students. We are very supported in our studies. Some of the teachers are really kind and their way of teaching is really interesting. They are also very motivational. We are enthused by the classes. My grades have gone up a lot as the classes are smaller here, so the teacher has more time to focus on each student."
Jaspreet kaur